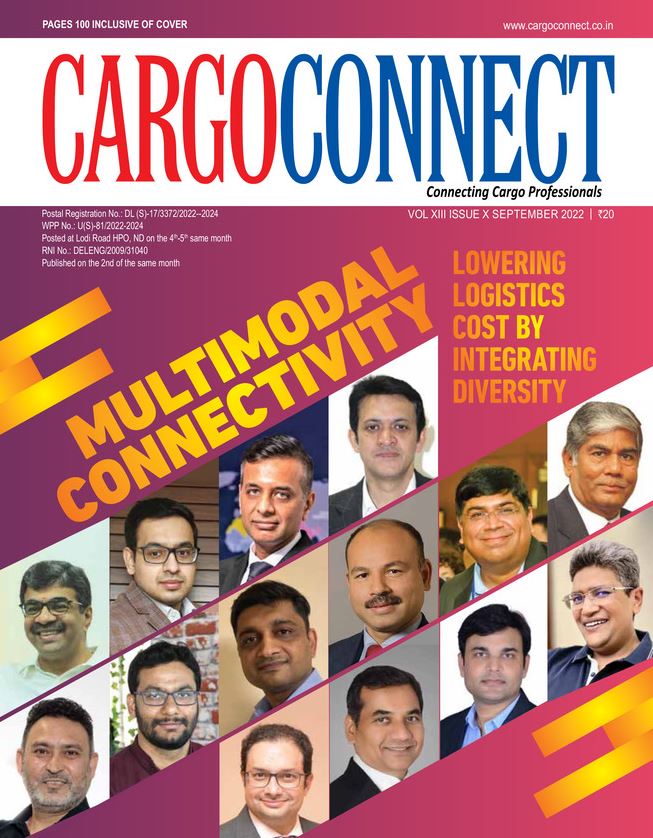 Logistics Plus India Managing Director Sundreysh Sarup was featured in the September 2022 edition of Cargo Connect Magazine. You can find Sundreysh on pages 54-55 talking about the challenges and opportunities for multimodal transport in India.
"There are many challenges in multimodal transportation but considering the fact that opportunities are galore for cargo operators, such challenges often fall in as secondary or incidental, especially when we take a look at the big picture," said Sundreysh. "India is a large country and with rail freight opening as a viable options, which not only offers freight savings but brings speed in the value chain, it is an added revenue stream for all engaged."
You can click the magazine image shown here to view the pages noted above. Visit www.paperturn-view.com/cargoconnect/cargoconnect-september-2022 to view the complete, online digital issue.
About Cargo Connect
Cargo Connect is the highest circulated and India's biggest logistics industry magazine known for its consistently high-quality editorial and production. Cargo connect is read by every senior player in the industry and all streams are represented – logistics providers, freight forwarders, transporters, warehouses, railway freight, airlines, and more.