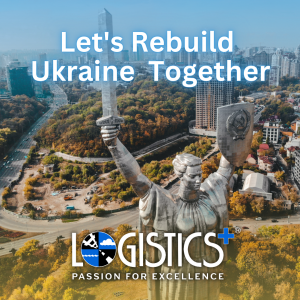 The war in Ukraine has caused immense damage to the country's infrastructure and economy. The World Bank estimates the cost of rebuilding Ukraine will be $411 billion over the next decade.
The Ukrainian government has developed a plan for recovery and reconstruction that includes the following priorities:
Repairing damaged infrastructure. This includes roads, bridges, hospitals, power plants, and energy distribution grids.
Providing humanitarian assistance. This includes food, water, shelter, and medical care for those who have been displaced by the war.
Creating jobs and stimulating the economy. This includes providing financial assistance to businesses and individuals and investing in infrastructure projects.
Promoting good governance. This includes fighting corruption and building a transparent and accountable government.
The international community has also pledged to support Ukraine's recovery and reconstruction. The United States has committed $2.5 billion in aid, and the European Union has pledged €500 million.
Additionally, the U.S.-Ukraine Business Council, established in 1995, and of which Logistics Plus is a member, is advancing U.S. companies' trade and investment interests in Ukraine and advocating for measures to improve bilateral trade and investment conditions. In support of its mission, the Council works closely with other organizations interested in supporting a growing commercial relationship between the United States and Ukraine.
The rebuilding of Ukraine will be a long and difficult process, but ensuring the country's future is essential. With the international community's support, Ukraine can rebuild its economy, create jobs, and provide a better future for its citizens.
What Can You Do to Help?
There are many ways to help Ukraine rebuild. You can donate to humanitarian organizations like the Red Cross or UNICEF. You can support Ukrainian businesses by buying their products or services. You can also contact your elected officials and ask them to support Ukraine's recovery and reconstruction. Lastly, you can support Logistics Plus in our ongoing relief efforts, most recently providing power generators to Ukraine. You can learn more about that at lpukrainerelief.com.
The Importance of Rebuilding
The rebuilding of Ukraine is essential for the country's future. The war has caused immense damage to the country's infrastructure and economy. The rebuilding of Ukraine will help to create jobs, stimulate the economy, and promote good governance. The rebuilding of Ukraine will also help to heal the wounds of the war and build a more peaceful and prosperous future for the country.
Logistics Plus in Ukraine
Logistics Plus established a presence in Ukraine in 2017 and now employs 70 people across three offices in Kyiv, Odesa, and Ivano Frankivsk. You can learn more about the services "LP Ukraine" offers within the region at ua.logisticsplus.com.