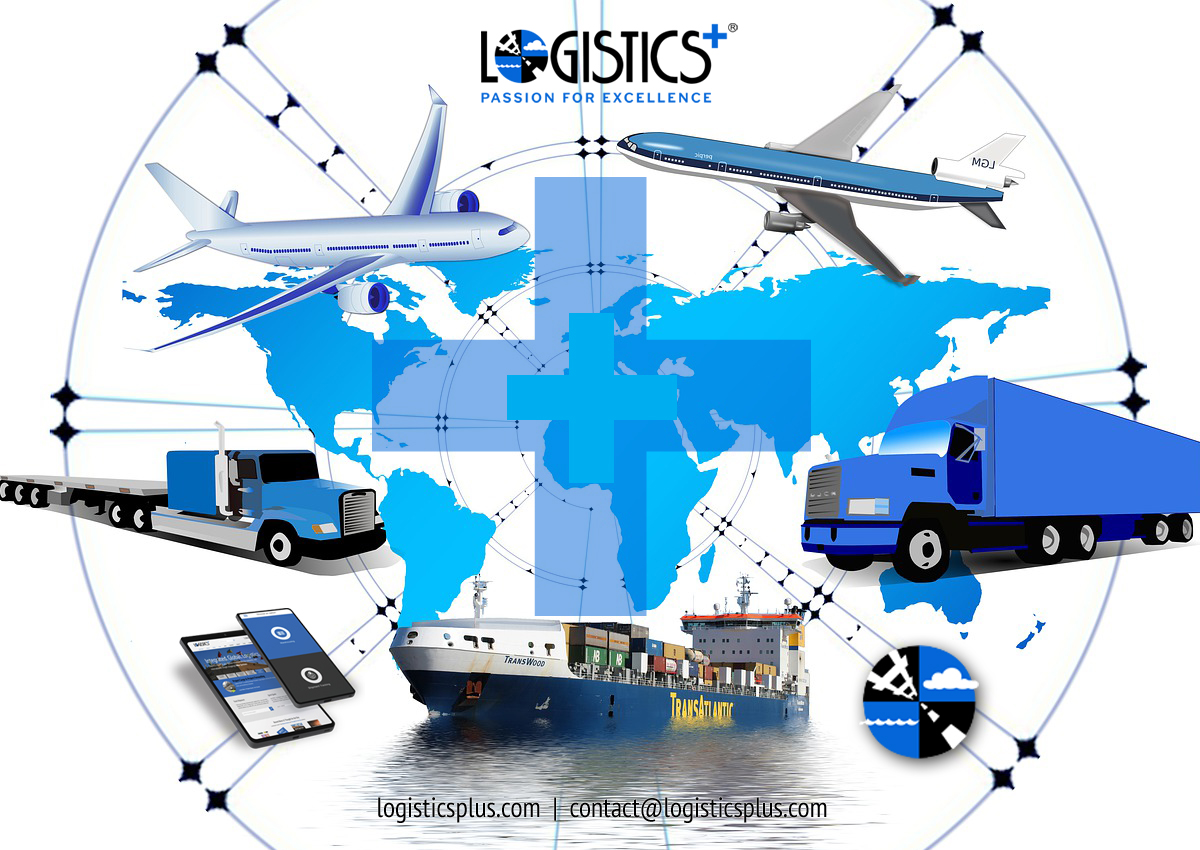 Many companies can provide third-party global logistics services. Most of them have a single or few specialties, such as domestic transportation, warehousing, freight forwarding, audit and freight payment, etc. But with our 25+ years of experience, Logistics Plus is much more than a typical 3PL. We're the company known for saying YES, not NO, to your unique supply chain challenges. We handle projects from start to finish by doing what other logistics companies can't or won't do – and you won't be waiting on us. We operate leanly to be agile and responsive to your needs, yet we are large enough to have a network of solutions that span your entire supply chain.
In other words, we provide Global Logistics + So Much More.
We are a 21st Century Logistics Company™ and leading worldwide provider of transportation, warehousing, fulfillment, global logistics, business intelligence, technology, and supply chain solutions. And here are ten reasons why companies work with us:
We manage your logistics so you can focus on your core business.
We have been in business for over 25 years, and our teams have a wide variety of skills across many disciplines – we can do pretty much anything needed across your entire supply chain.
Our teams can integrate with your company in various ways, from full-time onsite resources to offsite logistics management of multiple locations.
We manage inbound and outbound domestic freight and international cargo across all modes of transportation.
Using technology, business intelligence, and global control towers, we connect all the links in your supply chain, from vendors to customers, to provide end-to-end shipment visibility. From international sourcing to warehousing inventory to final delivery, you see it all.
We're small enough to be agile and responsive to your needs yet large enough to have a network of solutions that span your entire supply chain. We call this the 'Goldilocks Zone,' and your business will always be important to us.
Our services are customized to your requirements, so you always get exactly what you want and need. And because we're nimble, you won't be waiting on us.
We have offices and warehouses in over 30 countries around the world, and we have valued partners in most other countries – we are a global solutions company.
Our professionals are available to you 24/7/365 – after all, this is still very much a people business.
With our trademark Passion For Excellence™, we are the company that puts the + in logistics by solving problems and taking away your headaches!
You may find our introductory video, presentation, and brochure online at logisticsplus.com/introduction-to-logistics-plus-passion-for-excellence. Contact us and let us know if you'd be interested in a quick phone or Zoom call to see if we can help you address your 21st-century supply chain challenges.