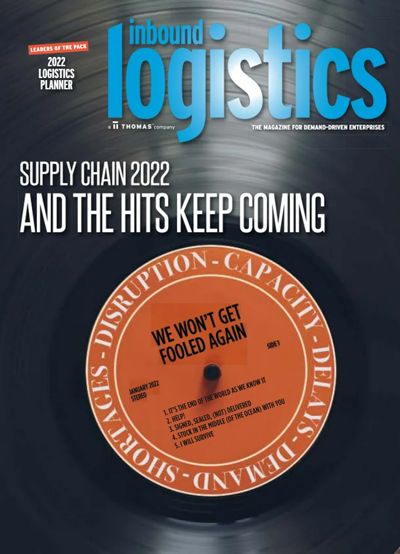 Logistics Plus has, once again, been profiled as a top third-party logistics (3PL) company by Inbound Logistics magazine for its annual Logistics Planner. In its 30th year of publication, the 2022 industry planner helps companies find the right technology solutions and transportation and logistics partners to drive supply chain efficiency. With both print and digital editions, the annual issue is updated with profiles of leaders in transportation, technology, logistics, and more who stand ready to help businesses face upcoming challenges to optimize their supply chains.
The Logistics Plus profile appears on page 348 of the publication, and an accompanying advertisement appears on page 137. The profile and advertisement formally present our new theme "Global Logistics + So Much More" as a follow-up to A 21st Century Logistics Company™ introduced last year.
Working as your 3PL, 3.5PL, or 4PL partner, Logistics Plus is the company that handles supply chain challenges from start to finish by doing what other logistics companies can't or won't do. We're small enough to be agile and responsive to your needs, yet large enough to have a network of solutions that span your entire supply chain.
You can view PDF versions of the Logistics Plus profile and advertisement by clicking the two images below.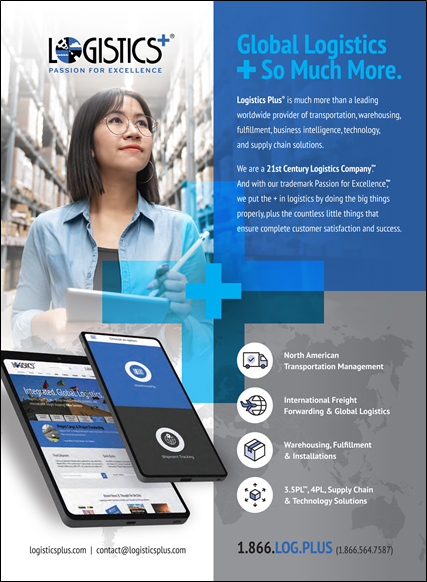 You can view the entire 2022 Logistics Planner digital edition online here: https://www.inboundlogistics.com/cms/digital/