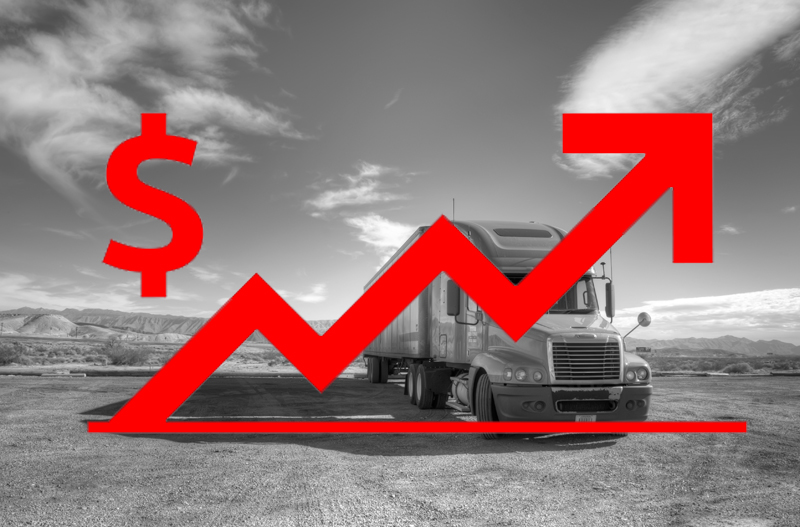 Anyone involved in domestic transportation now knows all too well that freight rates have been skyrocketing to historic levels. According to Transportation and Warehousing produce price indices tracked by the U.S. Federal Reserve, year-over-year industry-wide less-than-truckload prices have risen between 8-14% in recent months, and full truckload prices have risen between 20-30% (and diesel fuel prices are up 27% on top of that).
The message is clear, reducing overall supply chain costs right now will be a significant challenge. In fact, in the 30th Annual Study of Logistics and Transportation Trends published in the September 2021 issue of Logistics Management, only 8.2% of shippers surveyed feel that reducing costs is a primary objective right now. That compares with 21.8% in 2020 and 29.8% in 2019. What are the new primary objectives? 20.5% say maximizing asset utilization, 35.6% say increasing customer satisfaction, and 35.6% say maximizing profitability are all now higher primary objectives.
So how can shippers try to offset these rate increases as they look to maximize profitability over the coming months and year? Here are some tips from your friends at Logistics Plus:
Ship larger shipments less often. Even with truckload rates at all-time highs, a larger load of the product will generally ship more cost-effectively than multiple smaller loads.
Minimize the cubic footprint of shipments (i.e., smaller, denser) to avoid overlength, minimum cubic capacity, and capacity load charges assessed by some carriers.
Consolidate orders where possible to reduce unnecessary freight charges (the Logistics Plus Business Intelligence department can review your historical data to see about potential recommendations).
Utilize the Logistics Plus North American Division (NAD) to help spot quote some of your larger shipments. Sometimes shipments over five pallets or 5,000 pounds (as a guideline) can be spot quoted for less money if it moves in a desirable backhaul lane for a carrier.
Utilize regional warehousing to optimize/balance inventory to be as close to final customers as possible (Logistics Plus has multiple warehouses located across the United States).
Improve BOL accuracy to minimize re-weigh, re-class, and inspection fees (carriers are getting punitive on inaccurate bills of lading).
Improve order accuracy to minimize re-consignments and re-deliveries (don't ship a shipment any more than you have to).
Consider implementing a "prepaid and add" program (if you haven't already) to mark up your freight costs by X% and pass that on to your customers/vendors to help offset your freight costs.
Implement a freight invoice consolidation, auditing, and payment program to gain further visibility and insights into your freight spend and maximize recovery of refundable monies (e.g., guaranteed failures, orders paid but not tendered, address corrections, etc.).
Want to explore these and other ideas? Contact Logistics Plus, and let's talk.