Bahrain is a small island country situated near the western shores of the Persian Gulf.
Saudi Arabia lies to the west and is connected to Bahrain by the King Fahd Causeway while Iran lies 200 km (124 mi) to the north across the Persian Gulf. The peninsula of Qatar is to the southeast across the Gulf of Bahrain. Muharraq is Bahrain's third-largest city and served as its capital until 1923 when it was replaced by Manama. Muharraq is also home to a Logistics Plus office where we proudly serve both small and large businesses throughout the region.
At Logistics Plus, we are more than just a local logistics company – we are a team of talented and caring professionals that share a passion for excellence, service, and community. Whether it is working as your 3PL or 4PL partner, our services include total logistics management, air and ocean freight forwarding, inland ground and rail services, project cargo and project management, import/export services, warehousing and distribution, global trade compliance services, and logistics and technology solutions.
If you're located in Muharraq, or any other surrounding community, your friends at Logistics Plus are ready to provide you with local, domestic, and global transportation and logistics services. Additionally, we'll show you how our people put the "plus" in Logistics Plus by doing the big things properly, and the countless little things, that together ensure complete customer satisfaction and success!
Syed Abdul Wahab – Director Operations
Office : +973.3733.1343
Mobile: +966.532.509.823
Email: syed.wahab@logisticsplus.com
Mohammed Omar – Director of Business Development
Office : +973.3733.1343
Mobile: +966.533.314.600
Email: mohammed.omar@logisticsplus.com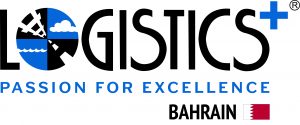 Logistics Plus Bahrain
Free zone GLS compound
Bldg 23, block 20 P.O.Box 318
Muharraq, Bahrain 1818
Phone: 973.340.06681
Fax: 973.669.69800